Vietnam Freight Forwarder
We are freight forwarding company located in Ho Chi Minh City, Vietnam and have branch in Hai Phong, and Da Nang that can handle all shipments from/to Vietnam with best convenience for you. APT International is headquartered in Ho Chi Minh city, a city of innovation, with 2 subsidiaries covering the 3 biggest sea ports in Vietnam including Ho Chi Minh, Hai Phong, Da Nang. We can provide you with comprehensive international logistics services such as NVOCC, comprehensive international freight, warehousing and concentrated transport.
APT totally understands client's. We're always implementing a win-win situation with our clients and partners.
« Respect is earned. Honesty is appreciated. Trust is gained. Loyalty is returned. »
Support 24/7
We serve clients 24 hours a day.
Tailored services
Small or voluminous shipment, we can handle it!
Cooperative Spirit
We just receive service fee when we bring value to service .

Security
All information is at the highest security level.
Certified
We are certified by the International Transportation Association.

Reliability
Our staff has many years of experience.
Cindy
Assistant Manager
Email: cindy@aptintl.vn
https://forwardervietnam.com/
Angel
Documentation Staff
Email: docs@aptintl.vn
https://forwardervietnam.com/
Amy
Customer Service Staff
Email: amy@aptintl.vn
https://forwardervietnam.com/
Tyra
Assistant Manager
Email: tyra@aptintl.vn
https://forwardervietnam.com/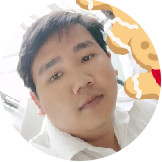 Tony Tran
Manager
Email: tony@aptintl.vn
https://forwardervietnam.com/
Peter
CFO – Chief financial Officer
Email: peter@aptintl.vn
https://forwardervietnam.com/
Apple
Customer Service Staff
Email: im@aptintl.vn
https://forwardervietnam.com/
Thien Nguyen
Chief Accountant

Email: apt@aptintl.vn

https://forwardervietnam.com/

© - Freight Forwarder In Viet Nam

Online: 1 | date: 45 | Month: 1636 | Total: 287330

Freight Forwarder In Viet Nam

,

6FL, 19 Bach Dang, Ward 2, Tan Binh District , Ho Chi Minh City , Vietnam

6FL, 19 Bach Dang, Ward 2, Tan Binh District , Ho Chi Minh City , Vietnam

,

700000

,

Việt Nam

.

+(84) 901.697.024