Vietnam Freight Forwarder
Established on January 17, 2018, APT International co.,ltd. is headquartered in Ho Chi Minh city , a city of innovation, with 2 subsidiaries covering the 3 biggest sea ports in Vietnam including Ho Chi Minh , Hai Phong , Da Nang . We can provide you with comprehensive international logistics services such as NVOCC, comprehensive international freight, warehousing and concentrated transport.
ATP totally understands client's . We're always implementing a win-win situation with our clients and partners.
« Respect is earned. Honesty is appreciated. Trust is gained. Loyalty is returned. »

Support 24/7
Contact us, we will reply you in 24 hours
Tailored services
Small or voluminous shipment, we can handle it !

Cooperative Spirit
We just receive service fee when we bring value to service .
Security
All information is highest security level.

Certified
we are certified by international transportation association .
Reliability
Our staffs have many year of experience.
Huy Tran
Sales Manager
Email: sales@aptintl.vn
https://forwardervietnam.com/
Tony Tran
Business Development Manager
Email: tony@aptintl.vn
https://forwardervietnam.com/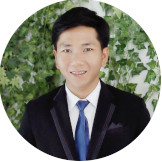 Peter
Manager
Email: peter@aptintl.vn
https://forwardervietnam.com/
Natalie
Customer Service Manager
Email: export@aptintl.vn
https://forwardervietnam.com/
Thien Nguyen
Chief Accountant

Email: apt@aptintl.vn

https://forwardervietnam.com/

© - Freight Forwarder In Viet Nam

Online: 1 | date: 6 | Month: 803 | Total: 153496

Freight Forwarder In Viet Nam

,

6FL, 19 Bach Dang, Ward 2, Tan Binh District , Ho Chi Minh City , Vietnam

6FL, 19 Bach Dang, Ward 2, Tan Binh District , Ho Chi Minh City , Vietnam

,

700000

,

Việt Nam

.

+(84) 901.697.024